---
Arsenal have released their away kit for the 2017-18 season and fans are divided over the new colour and gradient pattern.
It has been speculated on for weeks but Arsenal have finally unveiled their away kit for the coming season.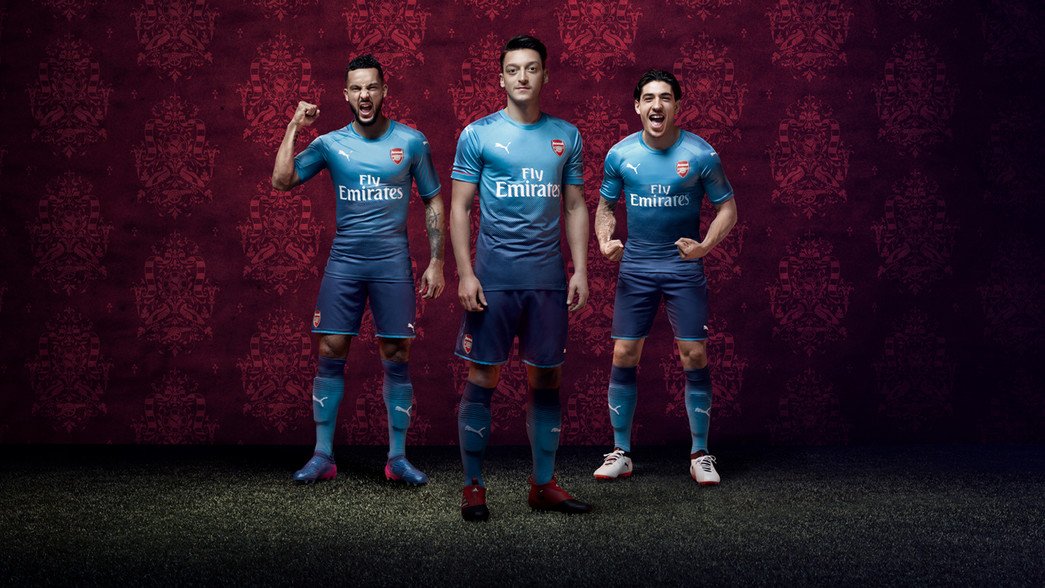 The new strip will have a unique gradient pattern running from a light aqua blue at the top of the shirt to a darker navy shade in the shorts.
The gradient pattern is created in the style of miniature Arsenal badges which form the shape of the transition between the two shades of blue.
Don't Miss:
Arsenal FC first wore a blue away strip way back in 1892 and have had numerous kits of a similar shade down the years.
There were numerous leaks of the kit and the club accidentally played a video of the strip during the stream for one of the pre-season matches on the official Arsenal website.
Despite that, the club have stuck with their official launch date for this new kit which is available from the official Arsenal site. It doesn't seem to be as popular with fans as the black and pink third kit but some supporters are happy. It's a similar design to one worn by FC Barcelona several seasons ago and Arsenal fans will be hoping for similar performance levels on the pitch.
Facebook Comments