---
Many of Arsenal's players are reportedly furious with Mesut Ozil and Alexis Sanchez after the behaviour of the pair in recent months (via The Evening Standard).
It's obvious that there are more than a few problems going on at Arsenal right now, despite the good run of form on the pitch of late.
The fans are still divided over Arsene Wenger, there are weaknesses in the playing squad and that's before even discussing the contract situation.
Alexis Sanchez and Mesut Ozil are both out of contract at the end of the season and are largely expected to leave the club as soon as possible.
Now, James Olley of the Evening Standard is claiming that a number of the playing squad are angry with the conduct shown by Ozil and Sanchez in recent months.
Don't Miss:
The article points to a media day which the pair both missed as the source of the players' frustration. The club told the paper that Ozil and Sanchez were both ill on the day in question.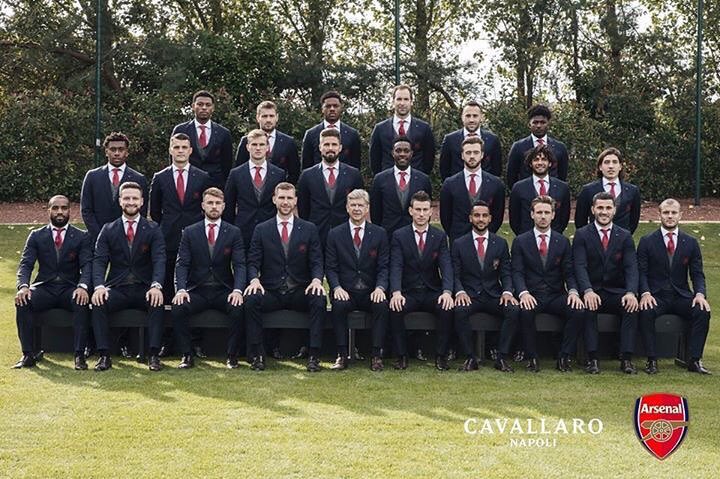 Both players were missing from this photo which was released last month showing the squad modelling their new Cavallaro Napoli.
It remains to be seen whether there is any truth in these reports. Mesut Ozil and Alexis Sanchez are clearly unsettled at the club so it's only natural that it would rub off on the rest of the team.
Facebook Comments