---
Unai Emery has revealed what he thinks would constitute a successful season as he prepares for his first as Arsenal's head coach (via Sky Sports).
For the first time in a long time, Arsenal are heading into a new Premier League season with a new man in charge.
Unai Emery's first task as the Gunners' head coach is to take on last season's Premier League champions, Manchester City at the Emirates.
Few are expecting the Gunners to topple, or even challenge City for the Premier League title this term but what does Emery think personally? The Spaniard was asked by Sky Sports what needs to happen for his first season to be considered a success.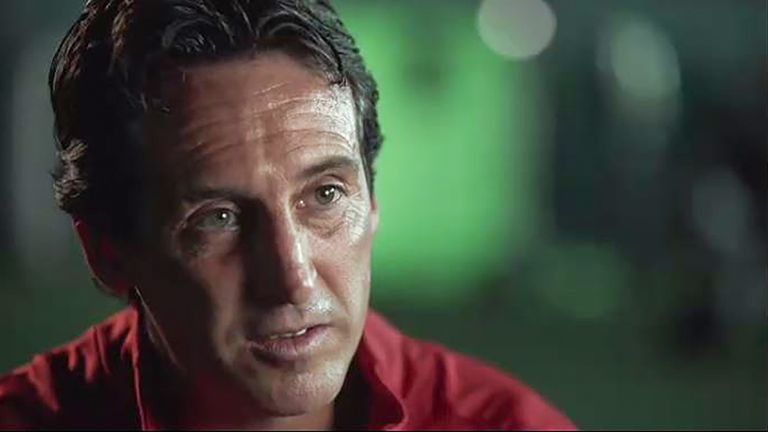 Don't Miss:
"Success is to improve, grow up, build one team with personality, and then I want to win. I want to do it one way with this personality, enjoying with our supporters," Emery said ahead of the big kickoff on Sunday.
"We are looking in this way, one team with a passion, with a quality, organised, and in this way, we are near to winning in the future."
The Gunners finished 37 points behind City last season and Emery has revealed what he wants to change in order to prevent that happening again.
"Defensively: first it is to be organised, recover the ball quickly. But in these two moments in the match, we need to work.
"Our style with the ball is to be protagonists, to do things with combinations, to control the match with the positioning of the ball. And then when we have the space to be aggressive going forward.
"We need two things: quality players, which we have, and then, organisation. Together I think we can improve, to win in our way. I repeat: organised, then play."
It's clear that Emery has attempted to instil a new philosophy at the Emirates and that has clearly started from the goalkeeper.
"When we are thinking in an attacking moment, I want the goalkeeper thinking for that, he is the first. The same when we are thinking defensively, I want our strikers to be thinking: 'We need to protect the goalkeepers'. I want those two moments to feel the same for all players.
"Each player has this quality, this characteristic to help the team as a collective. For me, that is very important."
The Spaniard was also asked about his aims for this coming season.
"It's clear, the aim for the club is to arrive as champions, play for titles. But for me, I want to enjoy the way [we do it].
"I want the players and supporters to feel that together, and also enjoy each match, each moment in our stadium, and in this way the team transmits to the supporters the passion."
It's a fascinating interview with Unai Emery. The differences between the Spaniard and Arsene Wenger are startling but they certainly share a common appreciation of a possession-based attacking style of football. Let's hope Emery has more success with it than the Frenchman had in his last few years at the club.
Facebook Comments