---
Jack Wilshere has posted a not-so-cryptic comment on former teammate Tyrone Mings' Instagram account, suggesting he isn't happy at Arsenal.
If there's one thing which last week's 4-0 defeat to Liverpool showed, it's Arsenal's desperate need for a central midfielder.
Granit Xhaka and Aaron Ramsey have formed the best partnership of the current players at the club but there is still a lot of weakness there.
Francis Coquelin is limited, Mohamed Elneny isn't wanted and Santi Cazorla is injured which leaves forgotten man Jack Wilshere.
The midfielder spent last season on-loan at AFC Bournemouth and is back in the Arsenal Under-23 squad after returning from an injury over the summer.
He's yet to play for the Arsenal first-team this season and left a comment on former teammate Tyrone Mings' Instagram which gave some insight into his situation.
Don't Miss: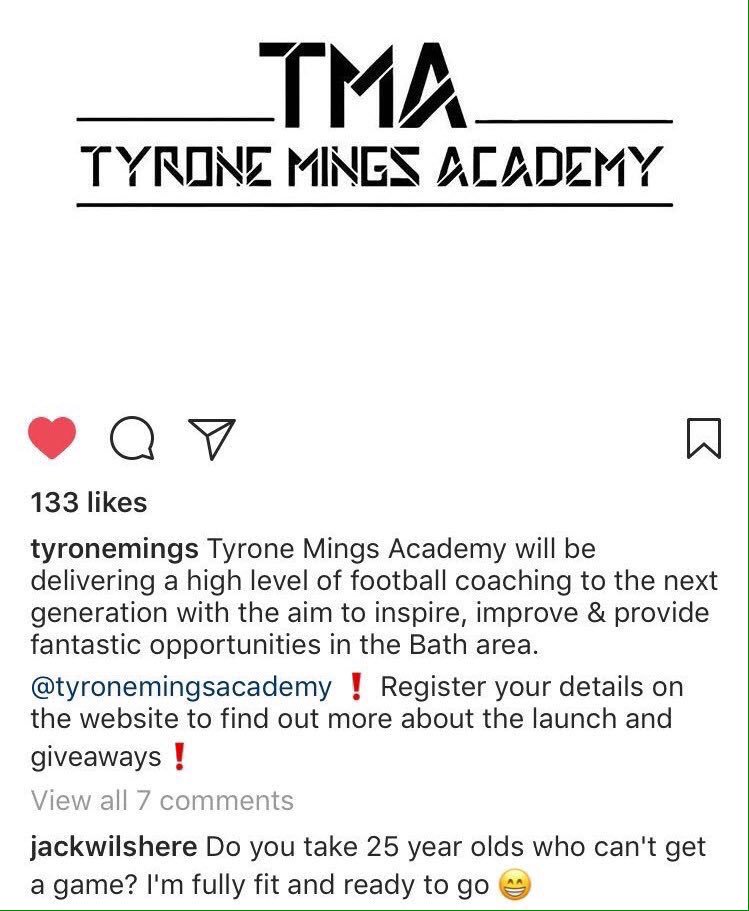 "Do you take 25 year olds who can't get a game? I'm fully fit and ready to go," Wilshere commented on a post about Mings' new football academy.
It's probably just a joke between a couple of ex-teammates but it does give some insight into Wilshere's situation. He is fit and ready to go and he must be pretty close to a starting spot despite his injury problems in recent years. Maybe Wilshere is the right man to help this Arsenal team.
Facebook Comments