---
Your form couldn't be saved. Please try again later.
What now?
Check Your Email

Sign up and receive the activation email. Remember to check your spam folder.

Activate

Confirm your sign up by clicking "Activate My Email" button in the email you received.

Receive Offers

Sit back and relax. We'll take care of the rest. You will start receiving weekly exclusive offers!
Privacy Notice
The privacy of our subscribers ('you') matters to us. This Privacy Notice explains how and why your personal data is collected, used, consulted or otherwise processed when you decide to subscribe for the bonusninjas & OfferStation newsletter.
This Privacy Notice applies to your personal data processing on this website, and not to data processing that may occur on any other services or web sites. The owner of this website and the data controller of data processed is ('we', 'us', 'our') :
Better Collective A/S,
Tolbodgade 12,
1253 Copenhagen K (Hovedstaden)
Denmark (DK)
CVR. 27652913
Data we process
When you decide to subscribe for the Newsletter on this website, you are required to fill in the subscription form by typing your first name and email address.
Beside the above mentioned data that you reveal to us voluntarily, we are also aware of your prefered language, which depends on the website source the form originates from.
If you wish to find out more about the processing of other personal data concerning you that may occur when you browse our website, please read the website Privacy Policy.
Purpose of processing. Lawful basis
We use the information you give us to send you marketing emails that might be interesting to you.
We will only use your information for the stated purpose if you expressly consent to it. You can withdraw your consent at any time, which is explained in this Notice under the section about your rights.
How we protect your data
We only process data that we really need for the explained purpose. We are tending to keep your data up to date and to store them securely. We do not process your data for period longer than it is necessary for the purposes for which data is processed.
We use technical and organizational measures in accordance with good industry practice to secure your information.
Sharing and transferring of your data
Your data are shared with and transferred to the Oracle Corporation, which is the provider of the Eloqua marketing automation tool that we use to facilitate email marketing activities. The Oracle Corporation is certificated under the EU-U.S. Privacy Shield, which guarantees that adequate data protection standards are in place when your data are transferred.
Your rights
Since we are EU based company, processing of your data falls under the scope of the GDPR. Under the GDPR you are entitled to:
object to our use and processing of your personal data;
request access to your personal data;
request correction or deletion of your personal data;
request portability of your personal data and
request that we limit our use and processing of your personal data.
You may exercise your rights listed above by sending us an email to [email protected].
Don't Miss:
If you feel that your rights regarding data processing are violated, you have the right to lodge a complaint with your local data protection authority. Taking into account that we are Denmark based company, you may contact Danish Data Protection Agency as well: Datatilsynet, Borgergade 28, 5, DK-1300 Copenhagen K; email: [email protected]
Endnotes
This Privacy Notice is effective from 25th of May 2018 and may be modified from time-to-time.
If we make essential modifications to the Privacy Notice, you will be properly notified in advance, so that you can review changes before they become effective. Essential modifications might be necessary if we, for instance, we launch new services, deploy new technologies and process your data for new purposes.
Arsenal lost 2-1 to Brighton at the Emirates in Freddie Ljungberg's first home match as interim head coach.
—–
Team News – Match Reports – Player Ratings
Match: Arsenal v Brighton
Venue: Emirates Stadium
Kick-Off (UK Time): 20:15 05/12/2019
—–
Here's how we rate Freddie Ljungberg and the Arsenal players:
Freddie Ljungberg – 3
Very little has changed in the playing style – despite a few good moments in the match. Some promising changes to the lineup but he should've started Nicolas Pepe.
Bernd Leno – 6
It was another solid performance from Bernd Leno. The German international made a string of good stops and dominated in the air. He couldn't have done much about the Brighton goals.
Hector Bellerin – 4
Hector Bellerin didn't have the best first half but he improved after the break. The Spaniard linked-up well with Nicolas Pepe down that right flank.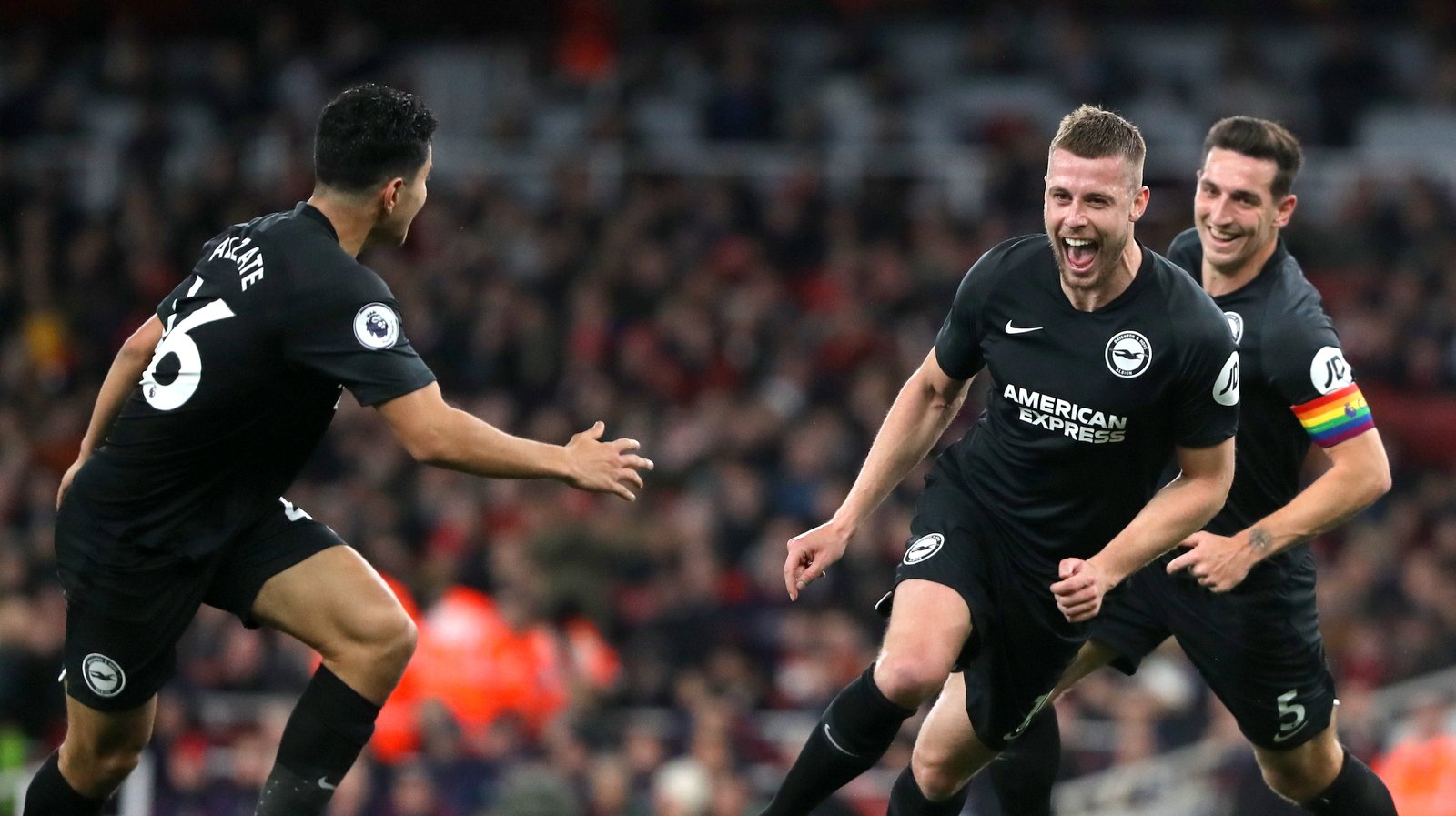 Sokratis Papastathopoulos – 4
It was a little better from Sokratis on his return to the team. He didn't have the busiest match of his career.
David Luiz – 4
Again, it was a bit of a quiet one for David Luiz. The Brazilian should have done better for both of the Brighton goals but he had some good moments.
Sead Kolasinac – 5
Sead Kolasinac was Arsenal's best player in the first half and he put in a good shift after the break too. The fullback did most of his work in the opposition half but he was certainly effective at times.
Sub: Kieran Tierney (73′) – 4
Kieran Tierney looked a little suspect defensively at times early on after entering the pitch but he grew into it.
Lucas Torreira – 3
It wasn't his night. Lucas Torreira struggled in this match both defensively and in possession.
Granit Xhaka – 4
He was one of the better performers in red. Granit Xhaka has visibly improved under Freddie Ljungberg but the mistakes crept into his game as the match went on.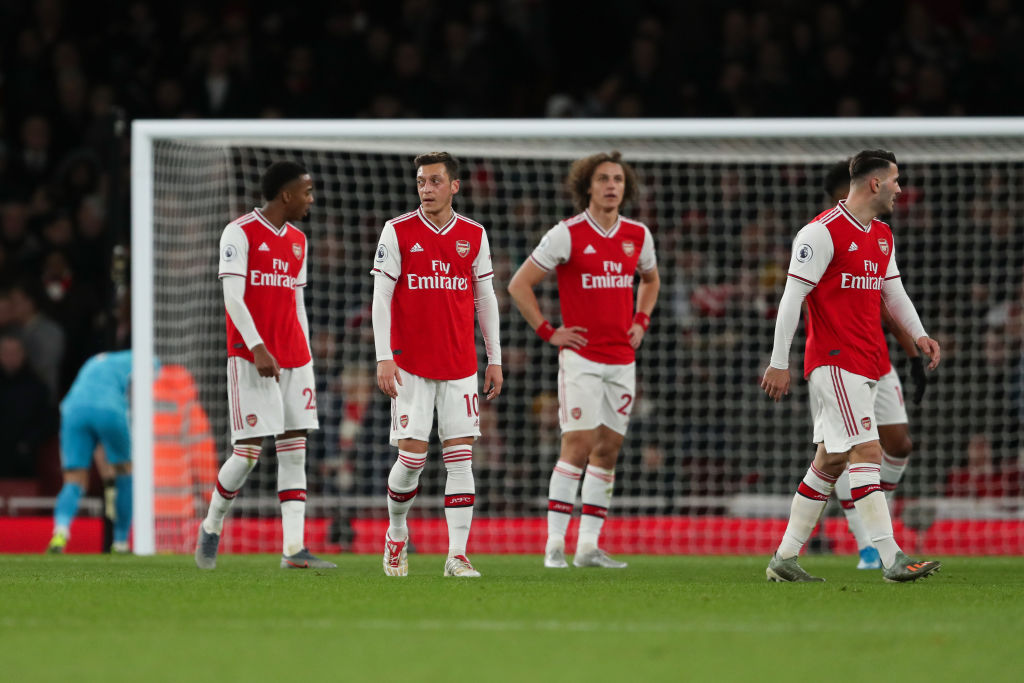 Joe Willock – 3
It just wasn't his night. Joe Willock is a player completely devoid of confidence right now which is such a shame to see after his good start to the season. He should've done better with that headed chance.
Sub: Nicolas Pepe (45′) – 7
He was Arsenal's best play. Nicolas Pepe made an immediate impact on the match and put the side on his back for a 10-minute period. Unfortunately, his teammates couldn't back him up.
Mesut Ozil – 3
Mesut Ozil just couldn't get going. The German only really looked like creating a goal from a set-piece and again, there is a serious problem with Ozil's place in the team and position on the pitch.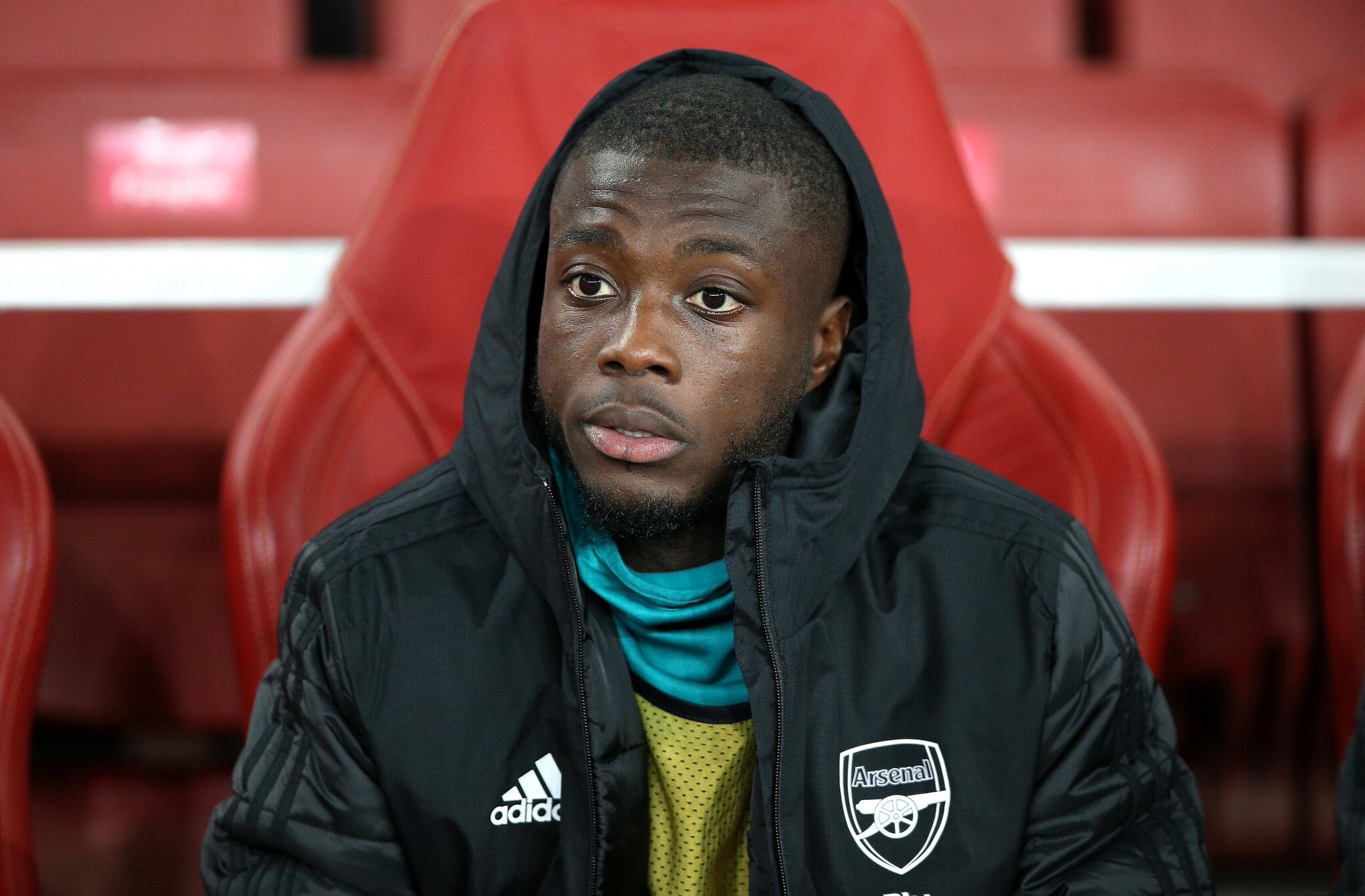 Pierre-Emerick Aubameyang – 3
He was poor. Pierre-Emerick Aubameyang couldn't get going all match long. He looked well off the pace, snatching at his chances.
Alexandre Lacazette – 4.5
Alexandre Lacazette grabbed that all-important goal but it wasn't his best performance. He cut a frustrated figure for the majority of the match
Sub: Gabriel Martinelli (77′) – N/A
Couldn't get going.
Facebook Comments