---
Arsenal came back from behind twice to win the first match of the Premier League season 4-3 thanks to a late Olivier Giroud goal.
—–
Matchday: Team News – Player Ratings – Match Highlights
Match: Arsenal v Leicester City
Stadium: Emirates Stadium
Kick-Off (GMT): Fri 11 Aug 19:45
—–
Arsenal kicked off the 2017-18 season and things got off to the perfect start for Arsene Wenger's men. Mohamed Elneny had a ball laid off to him and the Egyptian played in a delicious early cross for the new man Alexandre Lacazette. The Frenchman needed no second chance and looped a header past Kasper Schmeichel to get his first Premier League goal two minutes into his debut.
The Emirates was bouncing but, sadly, it didn't last. Leicester City swung in a deep reworked corner which Petr Cech made the mistake in going for Leicester's new man Harry Maguire. The former Hull defender looped a header back across goal for Shinji Okazaki to head into an empty net.
The game stayed a frantic pace in the early exchanges. Leicester and Jamie Vardy found space down the Arsenal flanks but it was the Gunners who controlled possession. Danny Welbeck got on the end of a couple of golden chances but couldn't convert.
Leicester burst back int match just before the half hour mark. Granit Xhaka gave the ball away to Marc Albrighton who brought the ball down the Leicester left. The winger put in a wicked low cross for an unmarked Jamie Vardy to score.
Don't Miss:
The atmosphere at the Emirates dropped to a mumble but with a disappointing half but the Arsenal fans had something to cheer before the break. A miscued shot from Lacazette found Kolasinac in the box. The new man had the presence of mind to square the ball to Danny Welbeck to make it 2-2.
The second 45 didn't exactly start as well as the first. The passing was slower and inaccurate. The Arsenal forward line wasn't as mobile and Leicester took advantage from a corner. Riyad Mahrez swung the ball in and somehow, Jamie Vardy was allowed a free header in the six-yard box.
The Emirates was dead but in this incredible match, that would soon change. Aaron Ramsey and Olivier Giroud were brought on for Rob Holding and Mohamed Elneny and with a new formation, the Gunners improved.
Ramsey got onto the end of a Lacazette cross and hit it wide but the Welshman would get a chance to make amends. Granit Xhaka picked the ball up on the edge of the box and played it on the outside of his left foot to Aaron Ramsey down the right. The Welshman's first touch was excellent, his second even better as he hit a half-volley past the onrushing Kasper Schmeichel.
3-3 but the Gunners and this game weren't finished yet. Alexandre Lacazette found space in the Leicester box just a few minutes later. The Frenchman's turn and shot was deflected over but the Arsenal weren't discouraged. Granit Xhaka swung in the resulting corner and found none other than Olivier Giroud who somehow managed to get a header off under immense pressure. The ball left the Frenchman's head with incredible speed and found the top corner via the crossbar sending the Emirates into raptures.
Here's how we rate the Arsenal players:
GK) Petr Cech – 4
A really poor performance from Petr Cech. He was at fault for the first Leicester goal and should've done a lot better for the third. Made a couple of decent saves and rushed out well but it couldn't save him.
RCB) Rob Holding – 3
Rob Holding was isolated and exposed this evening. The Englishman didn't look at all comfortable alongside Nacho Monreal and was caught out on a number of occasions. He was wasteful in possession and gave Jamie Vardy and Shinji Okazaki a lot of space to run into.
Sub: Olivier Giroud (67′) – 8
What an incredible introduction. Olivier Giroud did what he has done so many times in the last few years and scored a vital goal after coming off the bench. A great moment.
CB) Nacho Monreal – 6
He's played better. Nacho Monreal looked uncomfortable in the centre which, considering his usual position, is understandable. He's an excellent defender but it's too much to ask of the Spaniard to play in the middle of a back-three.
LCB) Sead Kolasinac – 7
He did well. Sead Kolasinac is going to be a real fan's favourite at the Emirates and understandably so. He was strong in the tackle and drove forward dangerously whenever he had the chance, two things which are becoming very noticeable in his game.
RWB) Hector Bellerin – 6
He did okay. Hector Bellerin was probably told to push high up the pitch but he did leave Rob Holding a little overexposed at times. He was solid in possession and made some very good runs but should have done a lot better with his chance.
CM) Granit Xhaka – 7
Granit Xhaka will be pleased with himself. The Swiss midfielder was generally excellent in possession but didn't make as much of an impact in the match as he usually does until the last 15 minutes. Xhaka assisted both Aaron Ramsey and Olivier Giroud as the pair of subs came up good to rescue Arsenal.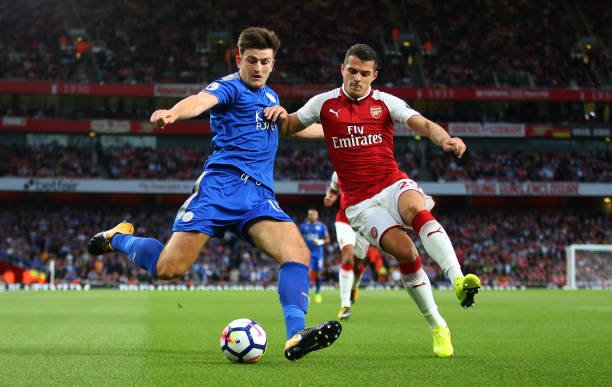 CM) Mohamed Elneny – 7
Mohamed Elneny played well in the centre. The Egyptian probably only played because of Aaron Ramsey's injury this week but the side didn't look much worse off. He strode around the pitch with typical high energy and was good in possession.
Sub: Aaron Ramsey (67′) – 8
The Welshman eventually did come on for Elneny and did okay. Aaron Ramsey did miss a big chance with one of his first touches after coming on but he made amends with a wonderful goal.
LWB) Alex Oxlade-Chamberlain – 6
Alex Oxlade-Chamberlain had a bit of a mixed bag. He started on the left and switched to the right at times and was a little hit or miss. His delivery ranged from dangerous to wasteful.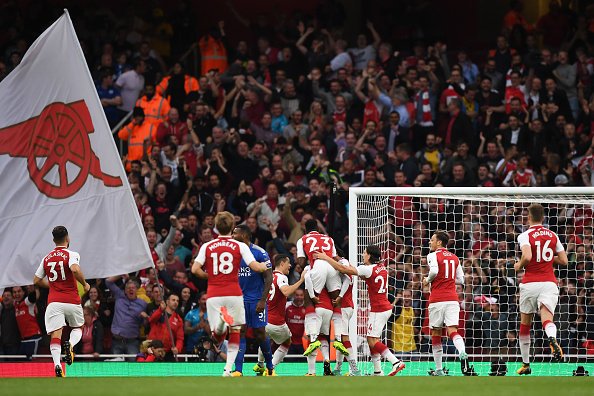 RAM) Mesut Özil – 5
A poor first match of the season from Mesut Özil. The German wasn't expected to start and based on his performance, he probably shouldn't have. The former Madrid man looked tired off the ball and wasteful when he did get it.
LAM) Danny Welbeck – 8
He played well. Danny Welbeck was one of the positives from this opening day as he showcased some impressive movement and build-up play. He got his goal but had enough chances to get a couple.
Sub: Theo Walcott (75′) – 5
Barely involved.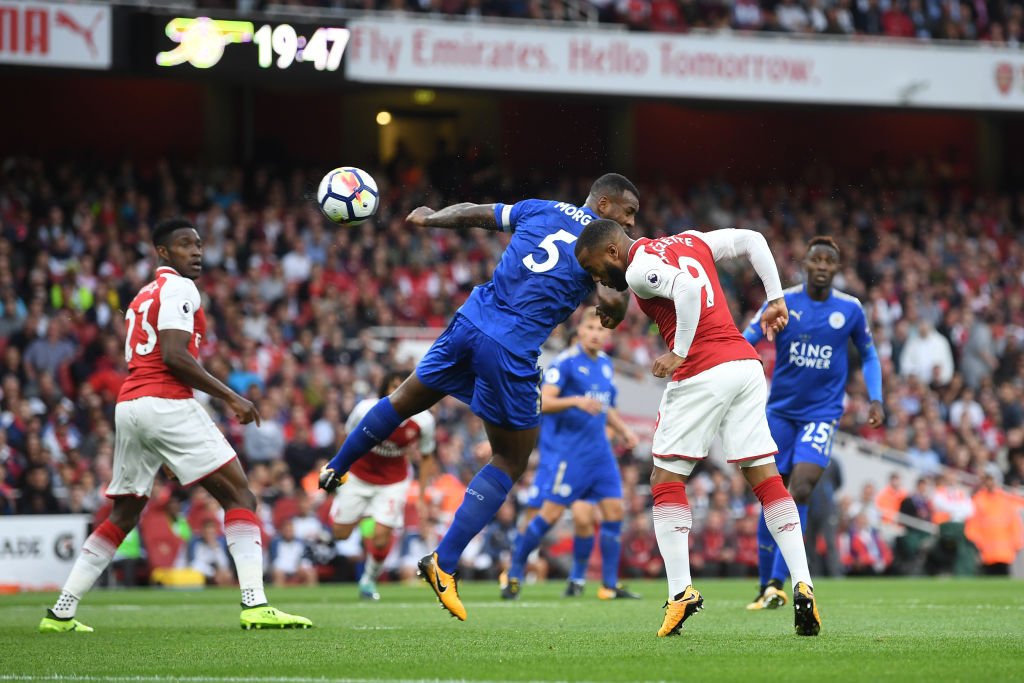 ST) Alexandre Lacazette – 8
A very positive Premier League debut from Alexandre Lacazette. He saw more possession than he did in previous matches but showed similar levels of quality. He took his goal excellently well and if he keeps playing like this then we could be in for a good season.
Facebook Comments