---
Arsenal came back from a goal down to win their first Europa League match 3-1 thanks to goals from Sead Kolasinac, Alexis Sanchez and Hector Bellerin.
—–
Matchday: Team News – Player Ratings – Match Highlights
Match: Arsenal v FC Köln
Stadium: Emirates Stadium
Kick-Off (GMT): Thu 14 Sep 20:05
—–
The match finally got underway after having kick-off delayed for an hour. It was the latest home kick-off time in the club's history and it seemed to affect the first-team. The Gunners looked off the pace early on and it showed.
One basic ball over the top and David Ospina was quick off his line. The Colombian cleared the ball but only as far as a Koln shirt inside the Gunners half. Jhon Cordoba picked up the ball with his back to goal, swivelled and casually curled the ball over Ospina's head and into the back of the net from 35 yards. A lovely finish but what a poor error from Ospina.
Arsenal did not recover. The passing was slow, boring and predictable. They created little in the way of opportunities as this mishmash team looked just that. The first-half just ticked by for Arsenal as so many games have in the last few years.
Sead Kolasinac was brought on by Arsene Wenger for the start of the second-half and it paid off almost immediately. Theo Walcott made a good diagonal run behind the defence but he failed to control the ball. Fortunately for Arsenal, Walcott's blocked cross fell right onto Kolasinac's left foot and the full-back powered home an impressive volley.
Don't Miss:
The Gunners picked their game up after that. The passing became more incisive and they began to dominate, especially after Alexis Sanchez got his customary goal. The Chilean's strike was seemingly born purely out of frustration as he cut doggedly inside three times before curling a wonderful strike into the far top corner. A fine goal.
The Emirates lifted after that. Jack Wilshere came on and helped his side grab a third. He left the ball for Theo Walcott whose shot was saved but only as far as the onrushing Hector Bellerin who tapped home for all three points. Reiss Nelson came on and impressed as the Gunners saw the match out.
GK) David Ospina – 5
A really poor error for the first Koln goal. David Ospina looked a little unconvincing throughout but did keep it to one.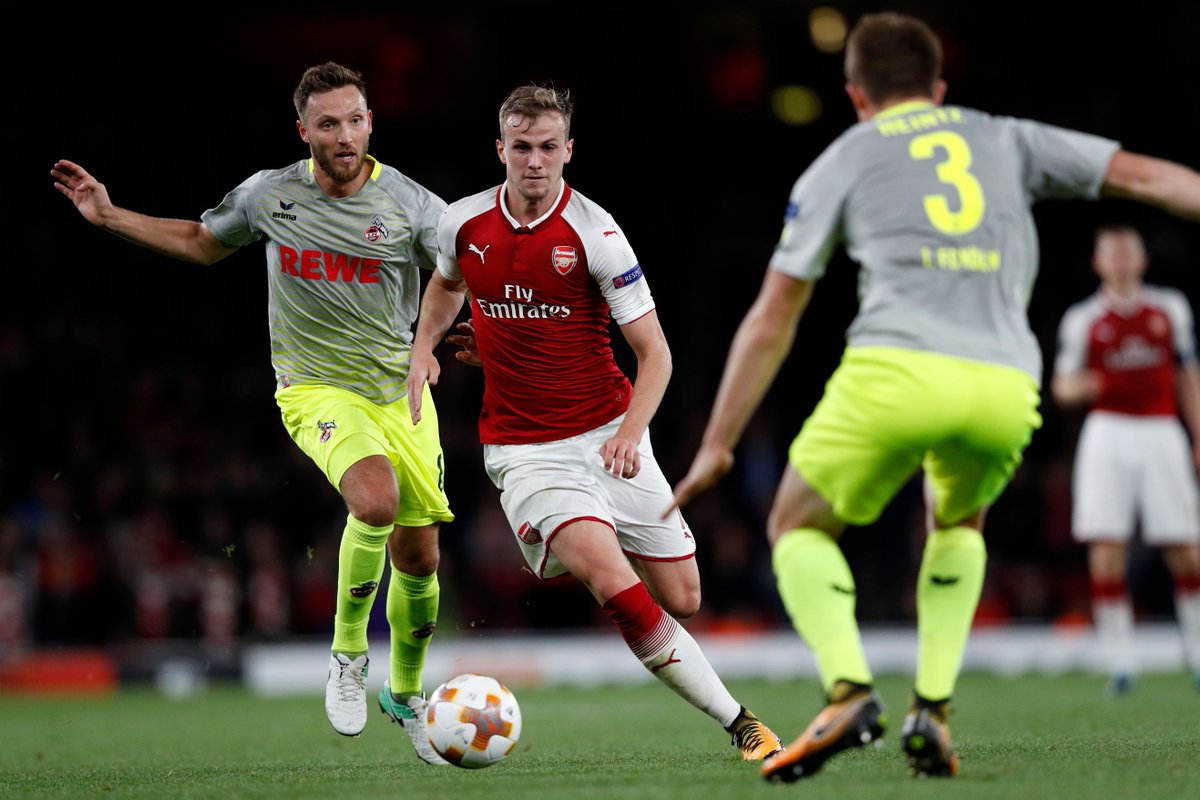 RCB) Rob Holding – 5
He looks like a player completely lacking in confidence. He didn't play well but he's such a young player, he shouldn't look so unsure of himself. Rob Holding has incredible potential but he's not showing it right now.
Sub: Sead Kolasinac (46′) – 8.5
Hugely influential substitute appearance from Sead Kolasinac. He took his goal extremely well and just seemed to lift the Arsenal team when it was desperately necessary. He drove forward down the left as he so often has in recent weeks. He's been Arsenal's best player this season by some distance.
CB) Per Mertesacker – 6
He looked a lot more comfortable after Arsenal switched to a back four in the second half. Per Mertesacker did okay on the whole considering how little football he has played.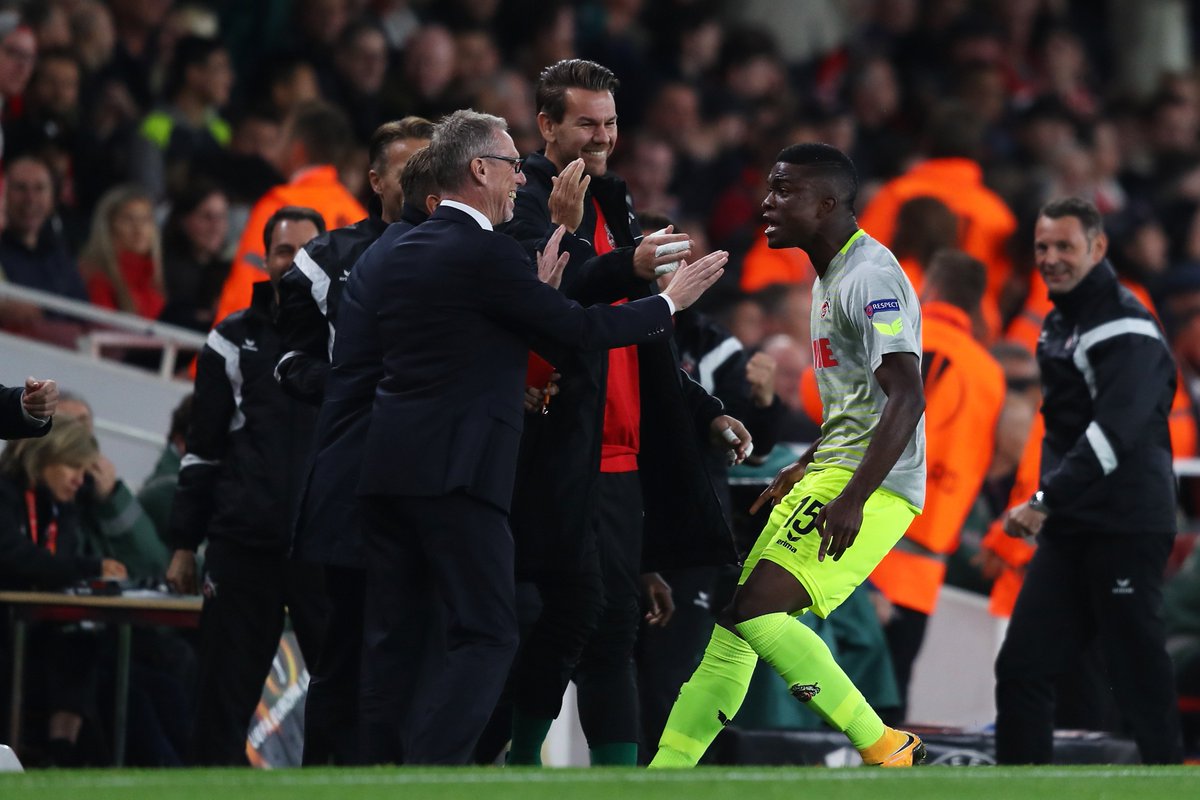 LCB) Nacho Monreal – 5.5
He's played better. Nacho Monreal wasn't convincing in a back three and was caught out of position on a number of occasions in the back three. Not his best performance.
RWB) Hector Bellerin – 7.5
Bit of a mixed bag from Hector Bellerin. He was really poor in the first-half but impressed immensely in the second, both defensively and going forward. He was smart enough to be on hand to take his goal too. Let's hope this is the beginning of a return to form for Hector Bellerin.
CM) Alex Iwobi – 5
He's had better performances. Alex Iwobi didn't really look match fit on the night and will perhaps need some more time on the pitch since returning from injury.
Sub: Jack Wilshere (68′) – 7.5
An impressive comeback performance from Jack Wilshere. He was neat in possession, energetic and showed enough intelligence to leave the ball for Walcott in the third Arsenal goal.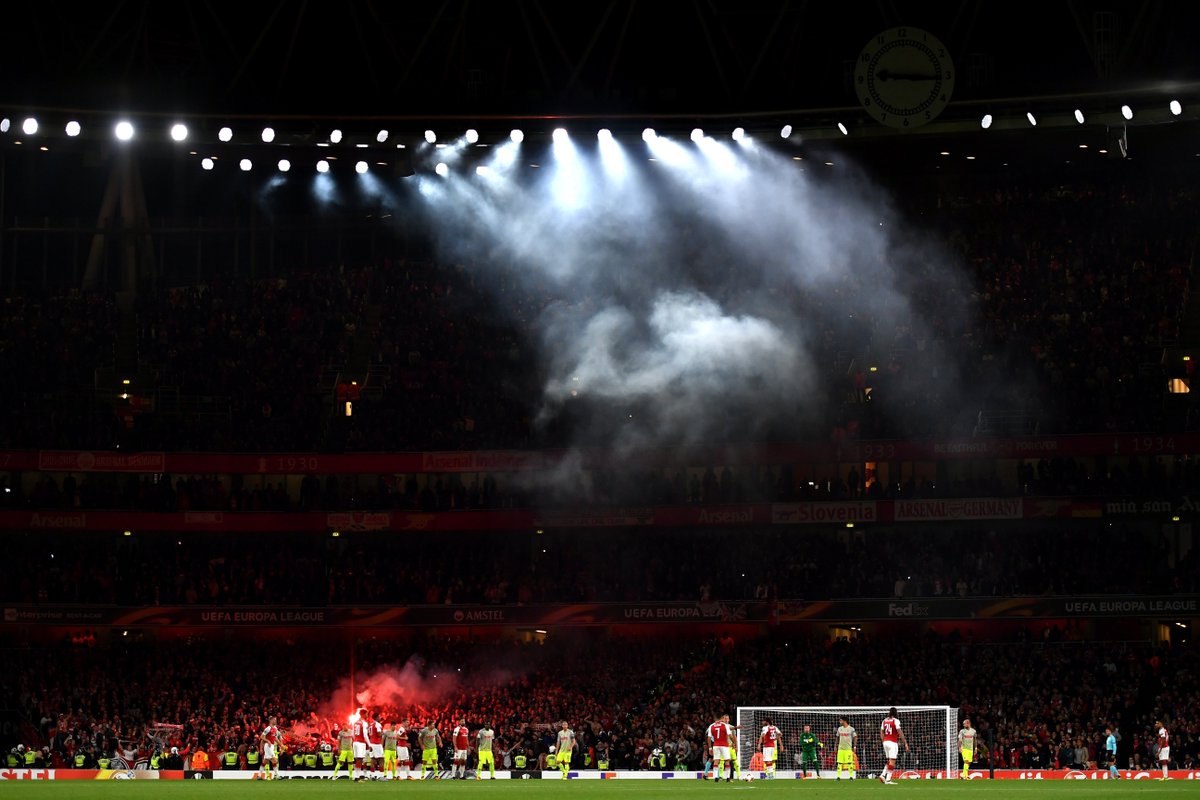 CM) Mohamed Elneny – 6
He was fine. His passing was a little negative at times but Mohamed Elneny kept it well enough.
LWB) Ainsley Maitland-Niles – 6.5
He was poor at left wing-back but Ainsley Maitland-Niles was very impressive after switching to centre-midfield. He kept possession very well and came incredibly close to finding a goal.
RAM) Theo Walcott – 5
Poor performance from Theo Walcott. His runs were good but he was caught offside far too often and just couldn't seem to get the ball under control.
Sub: Reiss Nelson (82′) – 6.5
Reiss Nelson didn't look overawed by the occasion and just played his regular game. An impressive performance.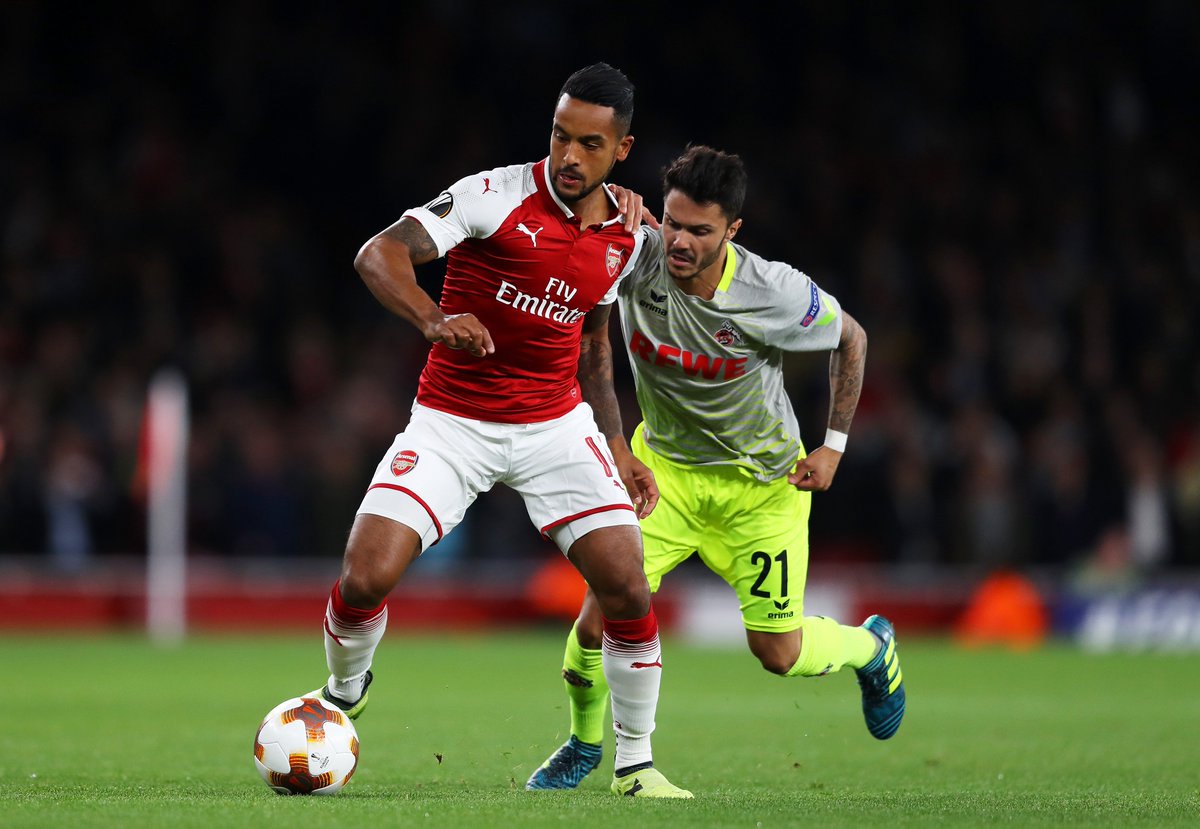 LAM) Alexis Sanchez – 7
He was woeful in the first-half but proved to be the difference in the second. Alexis Sanchez was visibly frustrated with the players around him at times this evening and just decided to do it by himself for his goal.
ST) Olivier Giroud – 5.5
He showed some good touches but didn't seem to receive enough of the ball to make a real impression. Olivier Giroud showed some decent link-up play but will be a little disappointed with his evening.
Facebook Comments