---
Arsenal were destroyed by Liverpool at Anfield in one of the worst performances by the club in recent memory.
—–
Matchday: Team News – Player Ratings – Match Highlights
Match: Liverpool v Arsenal
Stadium: Anfield
Kick-Off (GMT): Sun 27 Aug 16:00
—–
Arsene Wenger made a surprising few changes to the Arsenal lineup and moved to a 3-5-2 formation. Alexis Sanchez was back in the starting lineup for Arsenal and it was the Chilean who made the first chance of the game. He slid the ball through for Danny Welbeck who probably should've done better with a chance on the slide. The home side came back into it and really should've taken the lead through Mohamed Salah but for a truly exceptional save from Petr Cech.
The home side came back into it and really should've taken the lead through Mohamed Salah but for a truly exceptional save from Petr Cech. It was a sign of things to come for an Arsenal side which didn't look ready for the match. Just minutes later and Roberto Firmino was left unmarked by the three Arsenal centre-backs and easily headed in from a cross to make it 1-0.
It was one of the worst Arsenal performances in some time. Almost every Gunners player on the pitch was utterly disinterested and the rest of them were just bad. Liverpool weren't done. One simple breakaway and a little brilliance from Sadio Mane and it was 2-0. It was one of the worst 45 minutes of football Arsenal have played in recent memory.
Aaron Ramsey was replaced at half-time for Francis Coquelin with the Gunners shifting to a 4-2-3-1 formation. Things improved slightly in the first few minutes of the second-half. The Gunners actually strung a couple of passes together but as they pushed up the pitch, they were undone on the counter. Again. Mohamed Salah got past Hector Bellerin with ease and had the entire Arsenal half to himself before putting the ball past Cech.
Don't Miss:
Daniel Sturridge was brought on by Jurgen Klopp and rounded off an excellent Reds move to make it 4-0 late on to cap an absolutely disgraceful day for Arsenal Football Club.
Here's how we rate the Arsenal players:
GK) Petr Cech – 5
He made a couple of excellent saves and could do little about the Liverpool goals. No complaints about Cech.
RCB) Rob Holding – 2
Terrible performance from Rob Holding. He looked completely exposed in this system and Liverpool took advantage. It was a shame but let's hope it doesn't affect the youngster too much.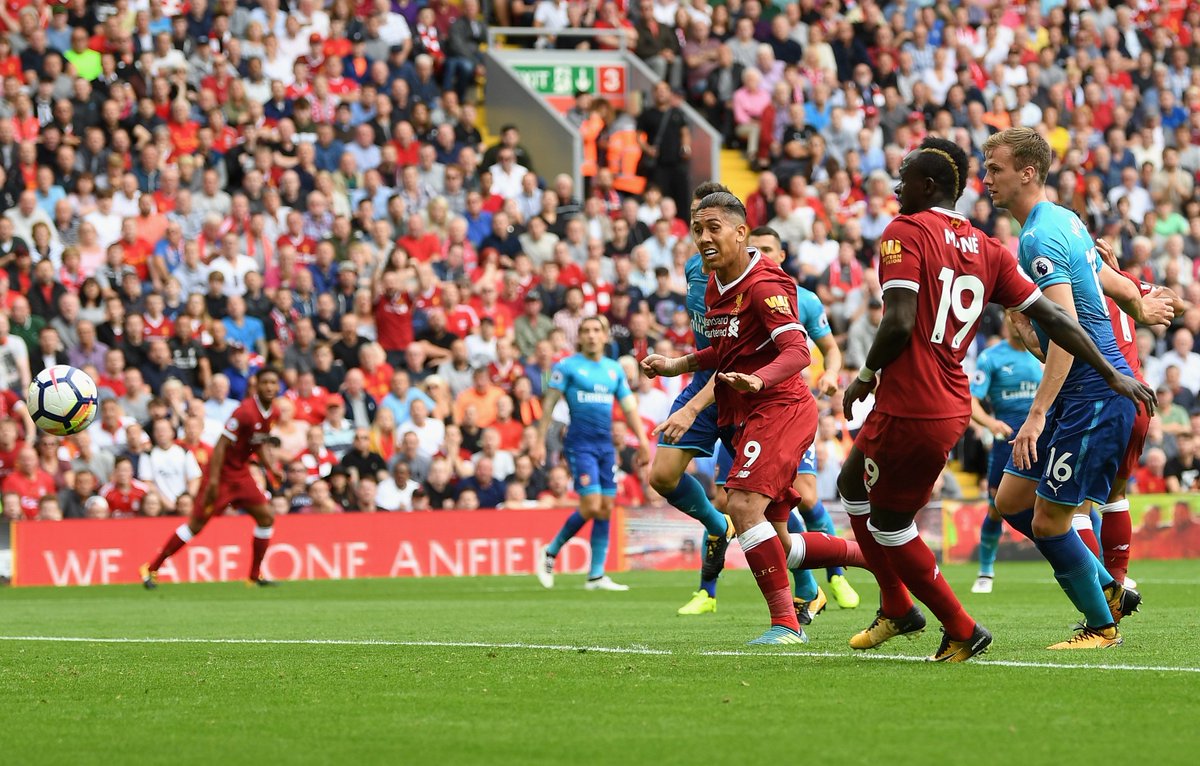 CB) Laurent Koscielny – 3
A poor first game back for Laurent Koscielny. He was the best defender but that's hardly a compliment.
LCB) Nacho Monreal – 2
He was out of his depth. Nacho Monreal looked completely helpless in his battle with Mohamed Salah, constantly affording space and failing to track his runs. To his credit, the Spaniard didn't visibly give up.
RWB) Alex Oxlade-Chamberlain – 1
What an embarrassing performance from Alex Oxlade-Chamberlain. He must have already signed for Liverpool and just worn the wrong kit by mistake. His desire was simply non-existent. Why was he anywhere near this starting lineup?
Sub: Alexandre Lacazette – N/A
Couldn't get going. Why wasn't the club's record signing starting?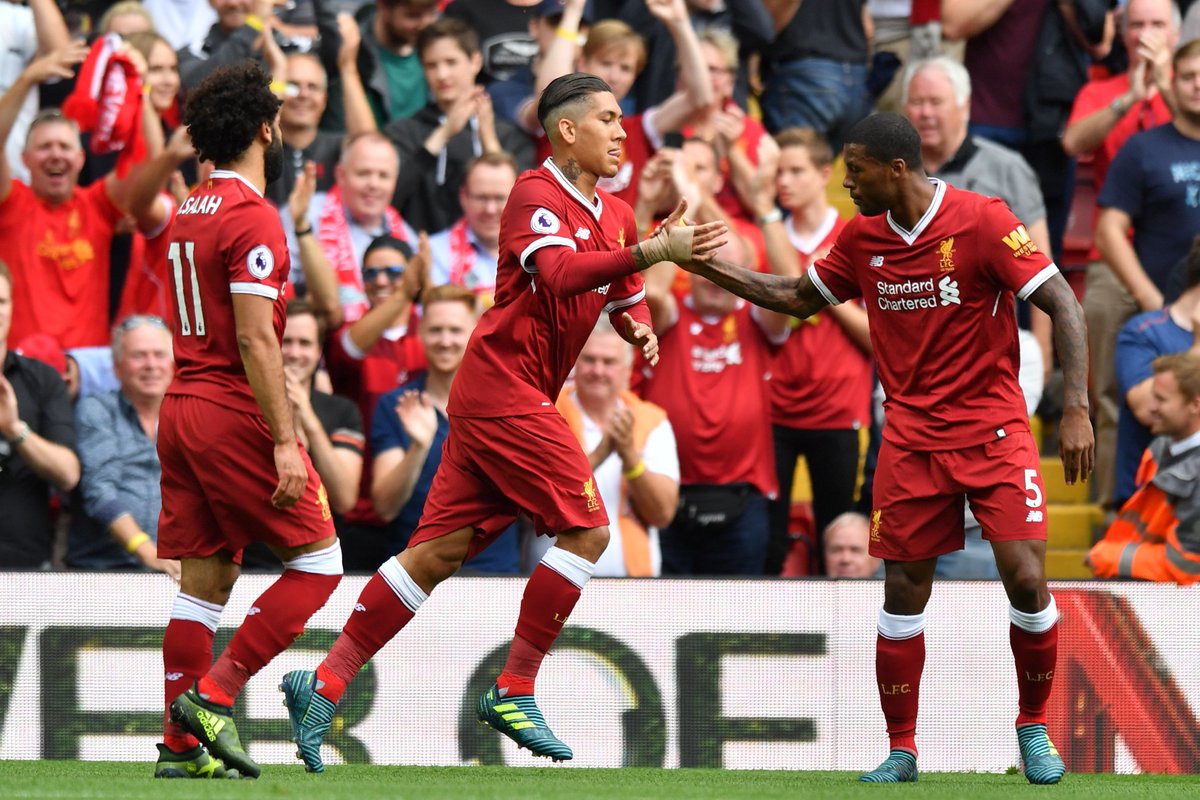 CM) Granit Xhaka – 3
Awful performance. Gave the ball away on so many occasions and his positioning sense was nonexistent. He was rotten in the first 45 but did pick things up in the second.
CM) Aaron Ramsey – 1
Ramsey was abysmal. His positioning was worse than Xhaka's was and he just showed a complete lack of desire to get back and help his team. Subbed 45 minutes too late.
Sub: Francis Coquelin (46′) – 6
Formed a much sturdier midfield unit. Solid cameo from Francis Coquelin.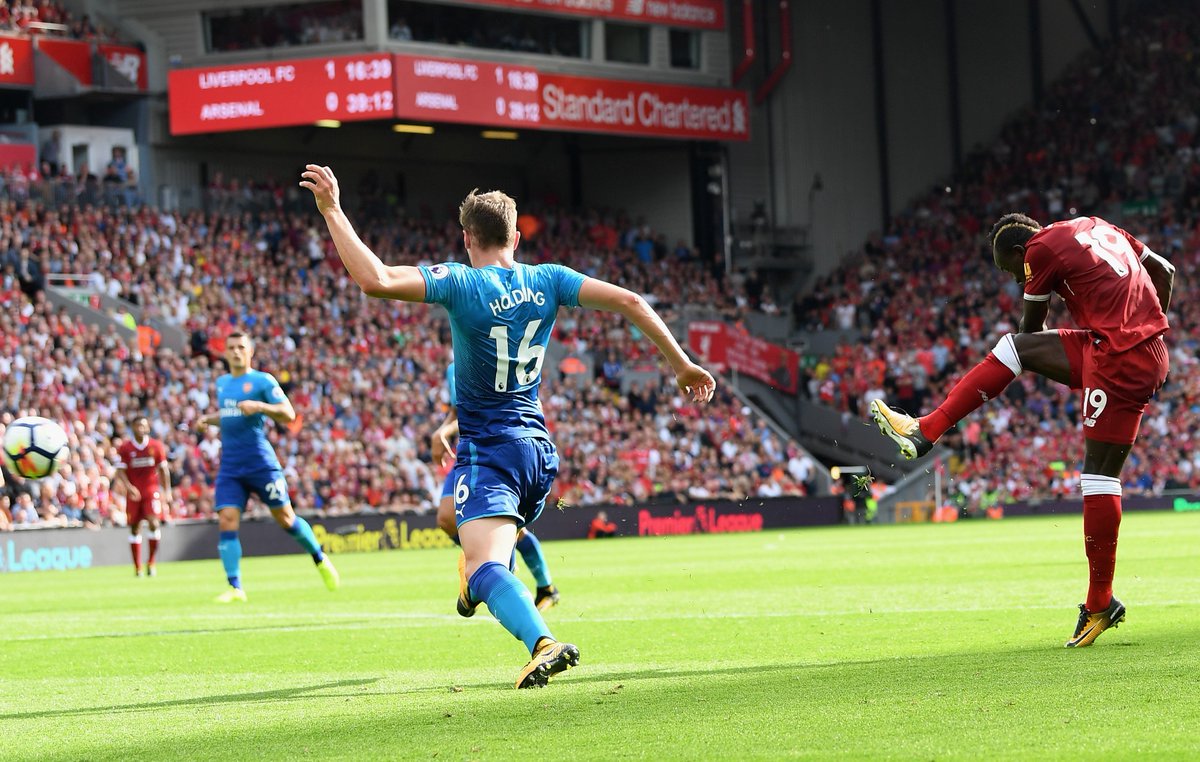 LWB) Hector Bellerin – 2
He was poor. Hector Bellerin was being played out of position while a disinterested player started at right-back and Kolasinac sat on the bench. He was shoddy and hugely at fault for the third goal but he shouldn't have been playing there.
RAM) Alexis Sanchez – 3
He tried but he failed. Alexis Sanchez worked hard at times but nothing came off for him. He was wasteful in possession and just seemed to give up.
Sub: Olivier Giroud (63′) – N/A
Couldn't get into the match.
LAM) Mesut Özil – 1
Hopeless performance from Mesut Özil. He was judged a little unfairly against Stoke after a decent performance but he was just pointless today. He was wasteful in possession and pitiful when he didn't have it.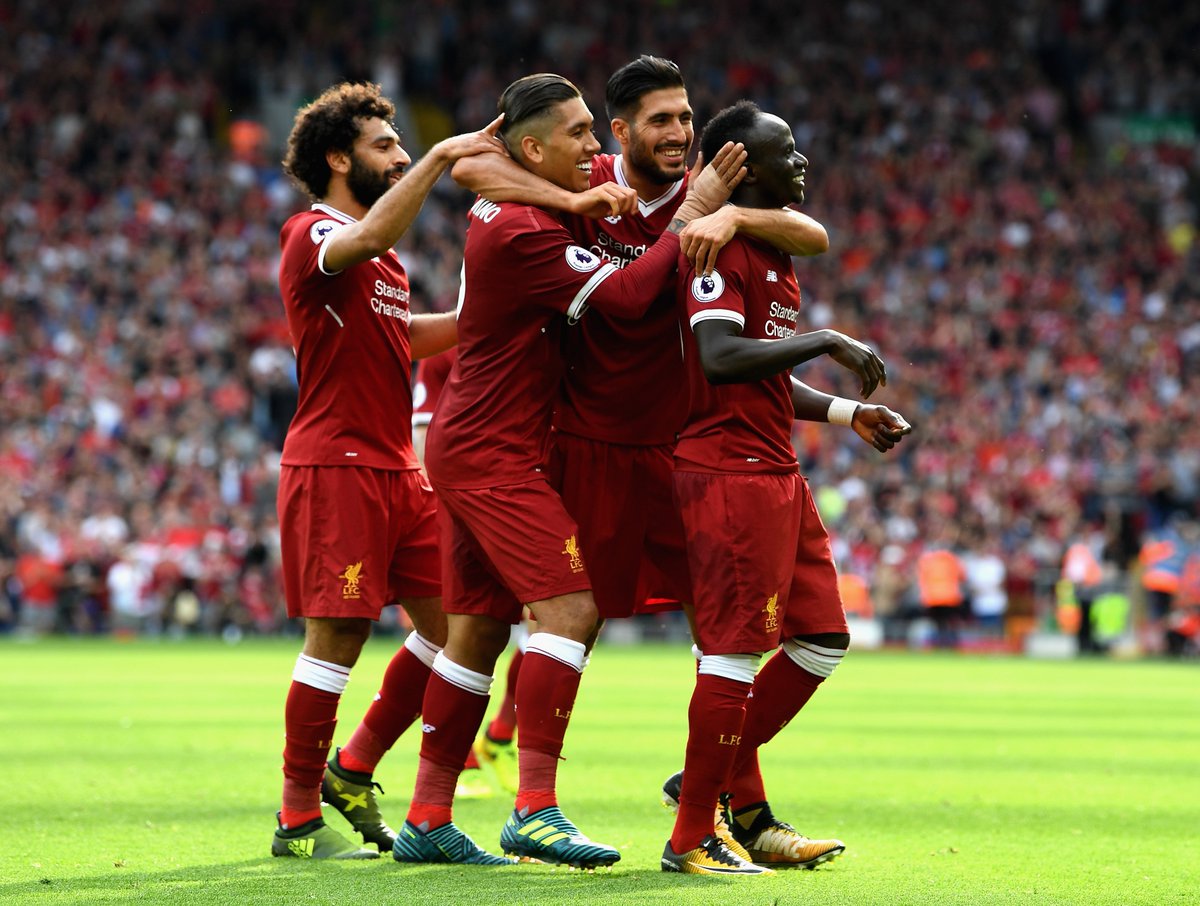 ST) Danny Welbeck – 3
He spurned Arsenal's big opportunity early on but he isn't to blame for this. Danny Welbeck worked hard for the most part which is more than can be said about most of his teammates.
Facebook Comments