---
Your form couldn't be saved. Please try again later.
What now?
Check Your Email

Sign up and receive the activation email. Remember to check your spam folder.

Activate

Confirm your sign up by clicking "Activate My Email" button in the email you received.

Receive Offers

Sit back and relax. We'll take care of the rest. You will start receiving weekly exclusive offers!
Privacy Notice
The privacy of our subscribers ('you') matters to us. This Privacy Notice explains how and why your personal data is collected, used, consulted or otherwise processed when you decide to subscribe for the bonusninjas & OfferStation newsletter.
This Privacy Notice applies to your personal data processing on this website, and not to data processing that may occur on any other services or web sites. The owner of this website and the data controller of data processed is ('we', 'us', 'our') :
Better Collective A/S,
Tolbodgade 12,
1253 Copenhagen K (Hovedstaden)
Denmark (DK)
CVR. 27652913
Data we process
When you decide to subscribe for the Newsletter on this website, you are required to fill in the subscription form by typing your first name and email address.
Beside the above mentioned data that you reveal to us voluntarily, we are also aware of your prefered language, which depends on the website source the form originates from.
If you wish to find out more about the processing of other personal data concerning you that may occur when you browse our website, please read the website Privacy Policy.
Purpose of processing. Lawful basis
We use the information you give us to send you marketing emails that might be interesting to you.
We will only use your information for the stated purpose if you expressly consent to it. You can withdraw your consent at any time, which is explained in this Notice under the section about your rights.
How we protect your data
We only process data that we really need for the explained purpose. We are tending to keep your data up to date and to store them securely. We do not process your data for period longer than it is necessary for the purposes for which data is processed.
We use technical and organizational measures in accordance with good industry practice to secure your information.
Sharing and transferring of your data
Your data are shared with and transferred to the Oracle Corporation, which is the provider of the Eloqua marketing automation tool that we use to facilitate email marketing activities. The Oracle Corporation is certificated under the EU-U.S. Privacy Shield, which guarantees that adequate data protection standards are in place when your data are transferred.
Your rights
Since we are EU based company, processing of your data falls under the scope of the GDPR. Under the GDPR you are entitled to:
object to our use and processing of your personal data;
request access to your personal data;
request correction or deletion of your personal data;
request portability of your personal data and
request that we limit our use and processing of your personal data.
You may exercise your rights listed above by sending us an email to [email protected].
Don't Miss:
If you feel that your rights regarding data processing are violated, you have the right to lodge a complaint with your local data protection authority. Taking into account that we are Denmark based company, you may contact Danish Data Protection Agency as well: Datatilsynet, Borgergade 28, 5, DK-1300 Copenhagen K; email: [email protected]
Endnotes
This Privacy Notice is effective from 25th of May 2018 and may be modified from time-to-time.
If we make essential modifications to the Privacy Notice, you will be properly notified in advance, so that you can review changes before they become effective. Essential modifications might be necessary if we, for instance, we launch new services, deploy new technologies and process your data for new purposes.
Arsenal's Europa League aspirations were seriously damaged as they were beaten 3-1 by Stade Rennes.
—–
Team News – Player Ratings – Match Highlights
Match: Stade Rennes v Arsenal
Stadium: Roazhon Park
Kick-Off (UK Time): 17:55 07/03/2019
—–
There was an intimidating atmosphere when the match kicked off at Roazhon Park. The Rennes fans were loud and their side started well but things changed when Arsenal got off to the best of starts. Alex Iwobi found space down the left to put in a floated cross which evaded everyone and found the back of the net.
The goal came inside four minutes and immediately quietened a lively Rennes crowd. That changed in the ten minutes following the opening goal. The home side grew into the match and started to threaten the Arsenal goal to no avail.
But the Gunners grew in confidence and started to make chances of their own. A well-worked set-piece move saw Nacho Monreal with time to cross down the left. He cut the ball back and it fell for Shkodran Mustafi who scuffed his shot wide of the far post from a good position.
Arsenal were cruising but their task got a great deal more difficult when Sokratis Papastathopoulos picked up his second yellow card less than ten minutes after receiving his first of the match.
Things went from bad to worse for ten-man Arsenal from the resulting free-kick. The initial shot was blocked but the impressive Benjamin Bourigeaud lashed home the rebound past Petr Cech.
Rennes looked by far the better side after halftime and it only looked like a matter of time until they found the next goal. Unai Emery made an early change but Arsenal looked all out of ideas and just couldn't get the ball out of their own half as Petr Cech was forced into a string of good saves.
That constant pressure from the home side eventually resulted in a goal. Rennes found some space down the right and a good ball into the box was inadvertently deflected into his own net by Nacho Monreal.
Monreal's woeful second half continued when he failed to track back late on. Rennes broke swiftly and crossed from one wing to the other as Ismaila Sarr scored to put Arsenal's Europa League ambitions in serious doubt.
Here's how we rate the Arsenal players:
Petr Cech – 7.5
He was Arsenal's best player on the night. Petr Cech produced a string of saves to keep the Gunners in the tie against his former club.
Shkodran Mustafi – 5
Shkodran Mustafi was poor for most of the match. The German looked off the pace at full-back and that didn't change in the centre. He usually plays on a knife's edge and most of his tackles were mistimed or sloppy.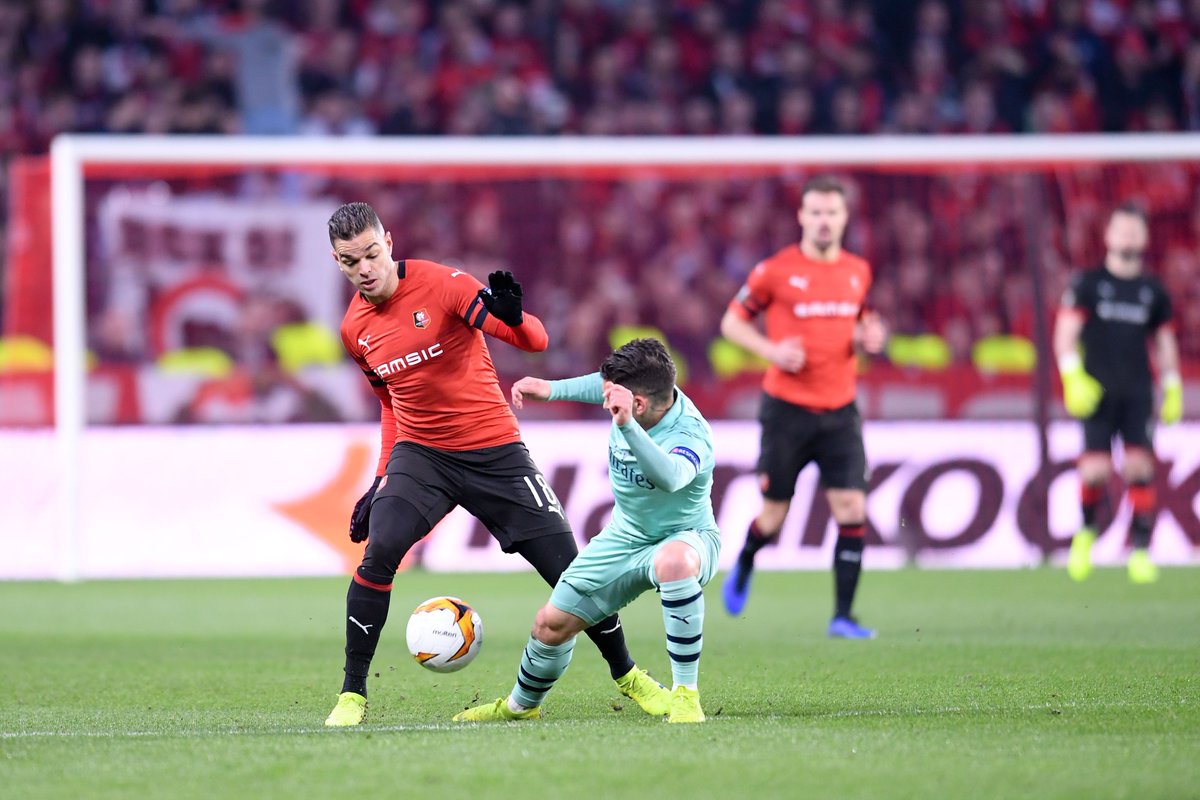 Laurent Koscielny – 6
He wasn't the worst player in the side. Laurent Koscielny defended reasonably well.
Sokratis Papastathopoulos – 3 (RED CARD 41′)
He wasn't having the best of matches before picking up that ridiculous second booking but Sokratis Papastathopoulos' night will be remembered for his sending off. It was nothing short of stupid from the Greek defender and his actions hurt the team.
Nacho Monreal – 4
He impressed for some of the first half but will be hugely disappointed with his second. Nacho Monreal was unfortunate for the own goal but his tracking back on the third was inexcusable.
Lucas Torreira – 5
He wasn't the worst player in the team but Lucas Torreira will still be disappointed with his night.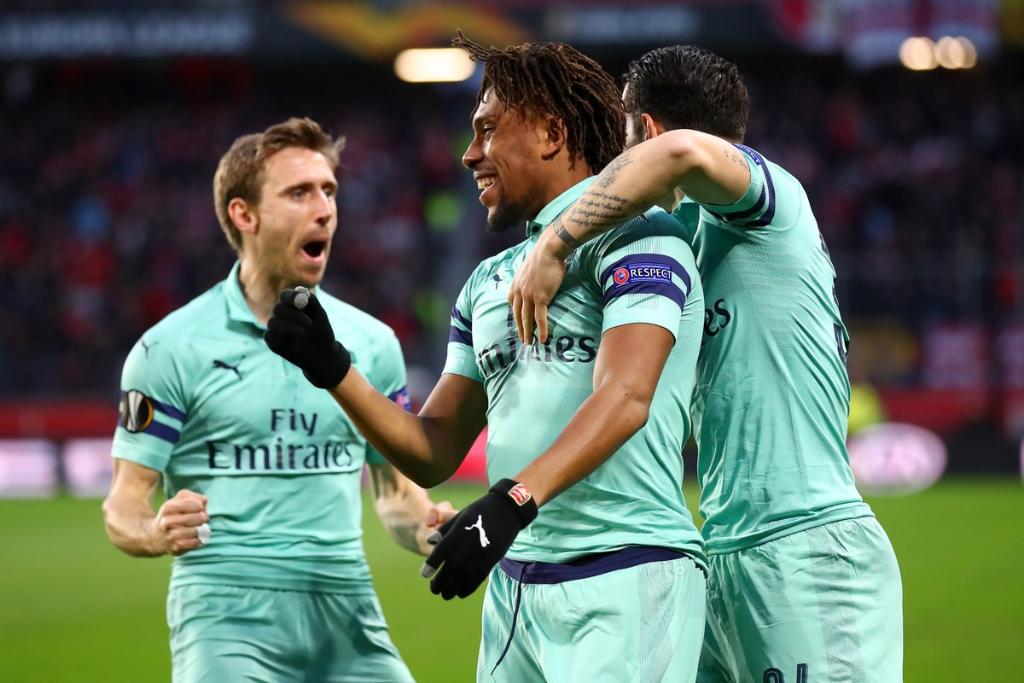 Granit Xhaka – 4
Granit Xhaka was slow to track back and lost his head after the break. He was really fortunate not to be sent off after the break with some careless fouls when he wasn't giving the ball away.
Henrikh Mkhitaryan – 5
It's hard to be too critical of Henrikh Mkhitaryan. The Armenian international was forced to play as a right wing-back for much of the match and was really up against it.
Mesut Ozil – 3
He was poor. Mesut Ozil couldn't get into the match offensively and his defensive work rate was woeful. It felt like Arsenal were playing with nine men at times in the second half.
Sub: Aaron Ramsey (69′) – 4
He was barely involved. Aaron Ramsey didn't impact the match.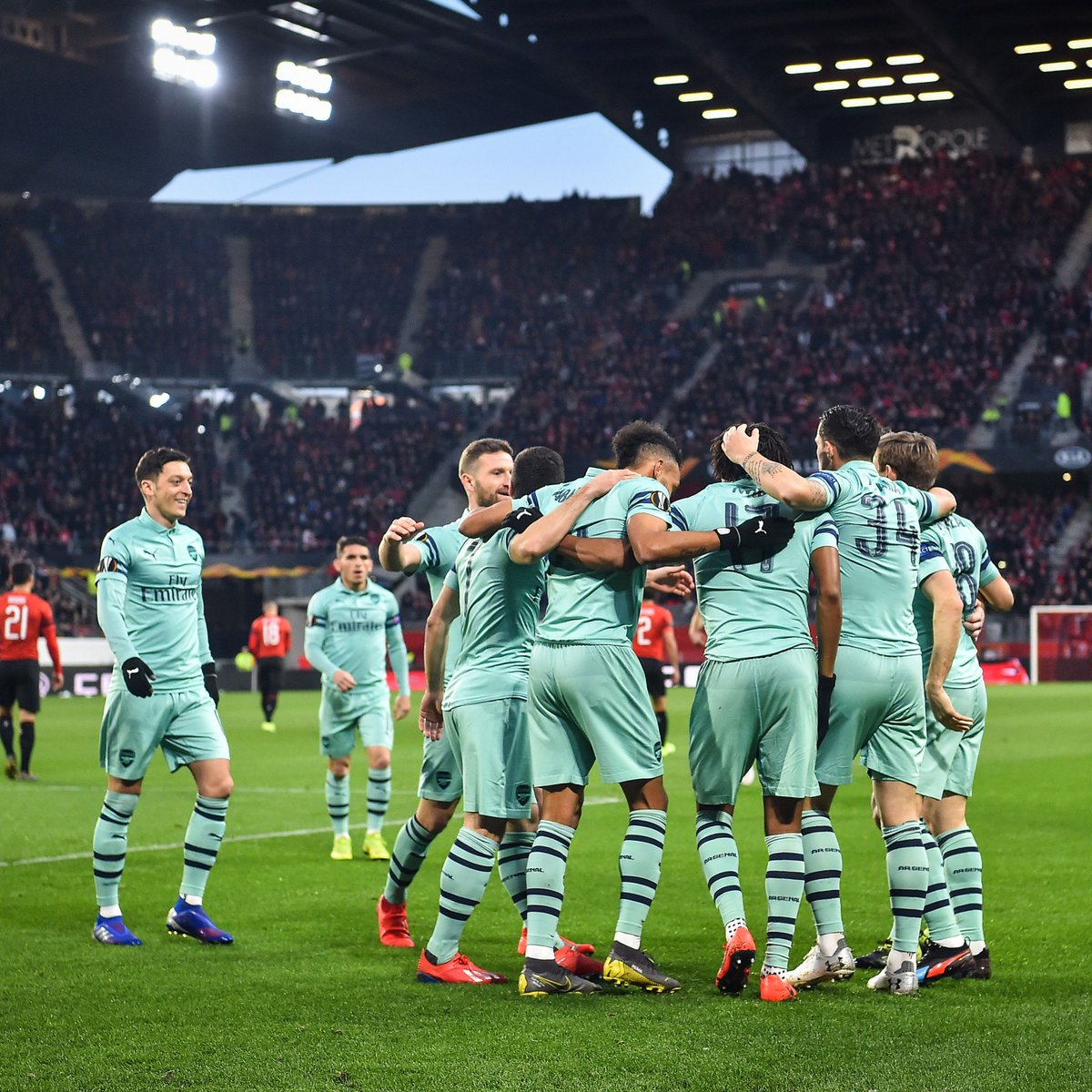 Alex Iwobi – 6
Alex Iwobi did well for most of the first half. The Nigerian international grabbed a fortuitous goal and moved the ball reasonably well from that left. He looked a lot more exposed after the break when playing in something of a wing-back position and was rightly substituted.
Sub: Matteo Guendouzi (53′) – 4.5
It was far from Matteo Guendouzi's best match in an Arsenal shirt. Back in France, the midfielder was sloppy and lacking in discipline.
Pierre-Emerick Aubameyang – 4
He just couldn't get into the game. Pierre-Emerick Aubameyang barely had a sniff of it all night long and seemed to lose possession every time he did.
Sub: Sead Kolasinac (79′) – 4
Barely saw the ball and failed to track back for the third goal.
Facebook Comments