---
Arsene Wenger and chief executive Ivan Gazidis have been spotted together in France as rumours of a transfer move for Kylian Mbappe are heating up.
It would be one of the most spectacular transfers of all time. Arsenal, a club which finished fifth in the Premier League last season, snatching one of the most-coveted players in the world from under the noses of football's elite.
That's what it would take for Arsenal to sign Monaco forward Kylian Mbappe and there could be another twist in the plot soon.
Manager Arsene Wenger and chief executive Ivan Gazidis have been spotted in France, reportedly trying to negotiate a move for the Monaco man. The pair were spotted at Cote d'Azur Airport in Nice which is a 30-minute drive to Monaco.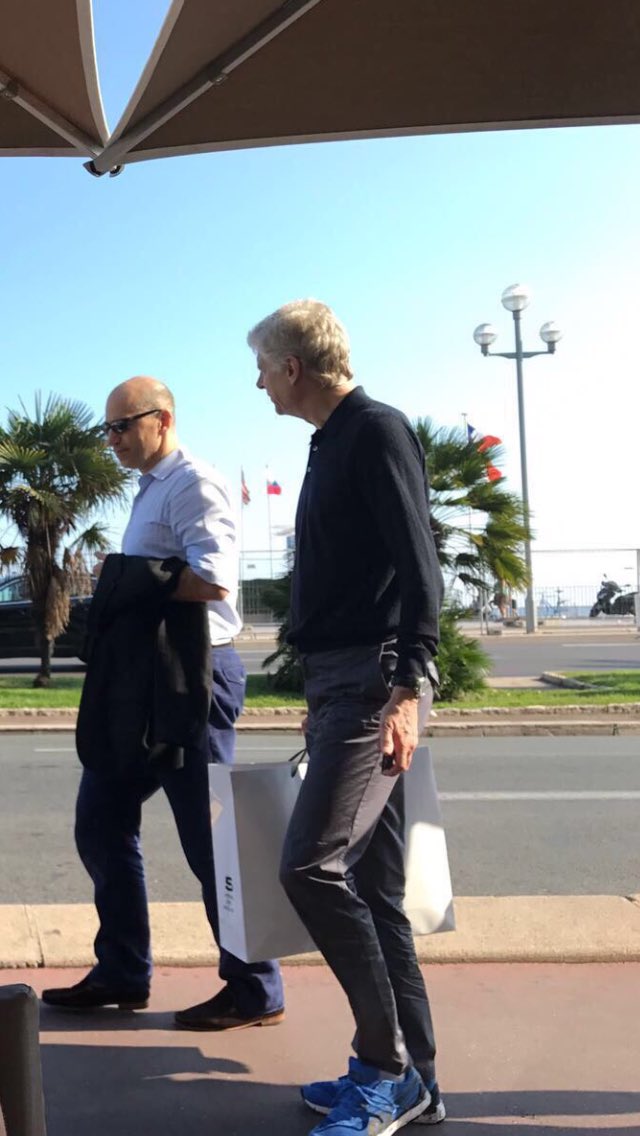 Mbappe was the subject of an apparent £95 million bid from the Gunners last week and it seems that Arsenal are amping up their interest in the 18-year-old.
Don't Miss:
Mbappe bagged 26 goals in 44 matches for Monaco last season, including a hugely impressive six in his nine Champions League appearances.
Monaco could lose half their squad this season with Benjamin Mendy reportedly close to joining Bernardo Silva at Manchester City next season. It would be a huge blow to add Mbappe to that list.
Kylian Mbappe would be an extraordinary signing for Arsenal Football Club. After everything the club has gone through in the last few months, there would be no bigger show of ambition than signing one of the best young players on the planet for one of the highest transfer fees ever paid. It remains to be seen whether it will actually come to pass but these pictures can't be a bad sign.
Facebook Comments