---
Arsene Wenger and Laurent Koscielny have both given their thoughts on whether or not Arsenal's penalty against Burnley on Sunday was the correct decision from the referee (via Arsenal.com).
It was the crucial moment of what turned out to be a crucial win for the Gunners.
It looked like a stalemate was on the cards when Arsenal travelled to Burnley on Sunday afternoon but a ninetieth-minute penalty changed that.
Burnley's James Tarkowski was deemed to have pulled Aaron Ramsey to the floor. Referee Lee Mason pointed to the spot and after that, Alexis Sanchez did the rest. After the match, Arsene Wenger revealed whether he thought it was a penalty or not.
"From outside, it looked like a clear penalty," Wenger said. "I felt there was one on Bellerin as well. I can understand that [Burnley] are disappointed with that, but from outside it looked like a penalty.
Don't Miss: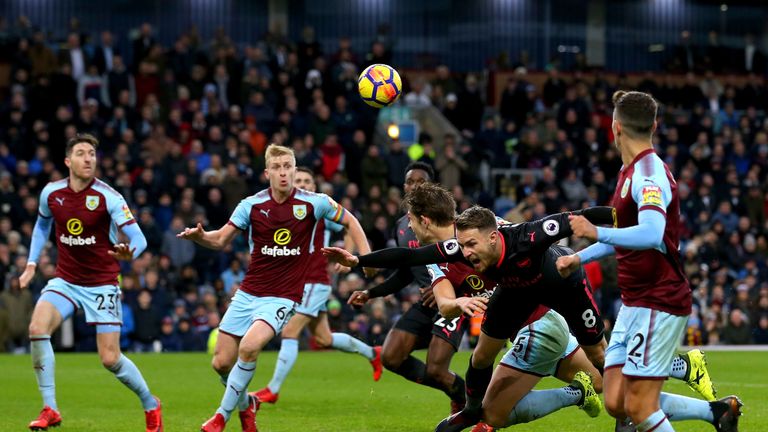 "When you speak to him [Ramsey], he didn't throw himself on the ground. He said he wanted to go back and flick on the ball. He was pushed in the back and he has a problem in his neck from the push. He said it was a very strong push."
Meanwhile, defender Laurent Koscielny offered a different interpretation.
"I don't know. I was so far away," he said via Arsenal.com. "The referee made a decision and we need to respect that.
"Two weeks ago at Manchester City, I think it was offside and they scored. It's like this in football. Sometimes they make some mistakes. It's difficult for the ref to see all the action. Today we are happy because we have the three points.
"In the second half, we played well with the ball, with more movement and combinations with two or three players. You are always happy if you score a late goal, and we have the three points."
Objectively, the decision seemed correct. The penalty decision must have been difficult to take for many Burnley fans after their side's impressive performance but for Gooners, it was very pleasing.
Facebook Comments