---
Sky Sports pundit Paul Merson has selected what he thinks is the best IX made up of Arsenal and Chelsea's players and it may upset a few Gunners' fans (via Sky Sports).
Former Arsenal player Paul Merson is one of the chief pundits on Sky Sports and one of the studio guests on Super Saturday.
Arsenal take on Chelsea on Sunday and now, Merson has selected what he thinks is the strongest IX made up of the two teams. The only problem is that there is only one Arsenal player in it, Alexis Sanchez.
"I honestly can't make a case for anyone other than Alexis Sanchez," Merson explained. "The clubs are chalk and cheese and it's sad. This is Arsenal versus Chelsea and I can only find one Arsenal player. Where has it all gone wrong?
"Ten years ago I'd be fighting to get a Chelsea player in. I'm not being harsh. People will say I'm taking the mickey but I'd like to sit down with an Arsenal fan and discuss who would really get in."
Don't Miss:
Thibaut Courtois is a better goalkeeper than Petr Cech but most Arsenal fans would raise objections about the back three. Laurent Koscielny has certainly been a more consistent defender than the likes of David Luiz and Anthony Rudiger but Merson explains.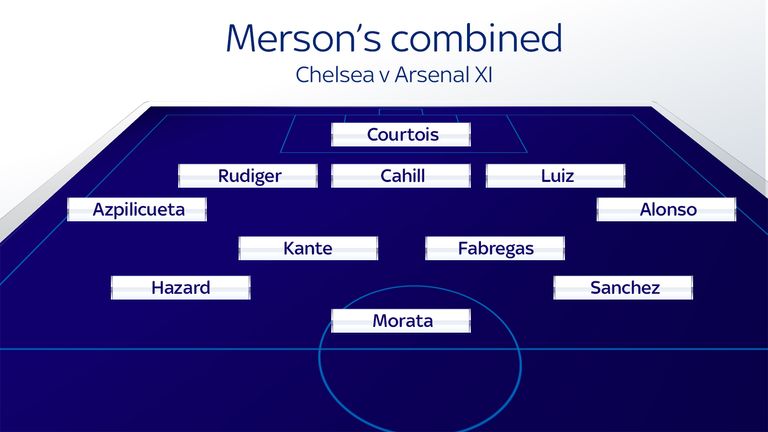 "Should Laurent Koscielny be in there? How good has he been over the last few years? Per Mertesacker is still Arsenal's best defender."
Merson also elects to name Cesar Azpilicueta in his unfavoured right wing-back position ahead of Hector Bellerin as well Cesc Fabregas ahead of every Arsenal player. Football is all about opinions but some opinions aren't exactly as well-thought out as others.
Facebook Comments